Kakke Kakke Koodevide Song
"കാക്കേ കാക്കേ കൂടെവിടെ?" നെയ്യപ്പം തിന്നു കൊണ്ടിരിക്കുന്ന കുട്ടി കാക്കയോട് ചോദിക്കുന്നു!
The kid who is eating a rice pancake teases the crow. This is a song taught to all the kids, – well, when they are kids! Enjoy!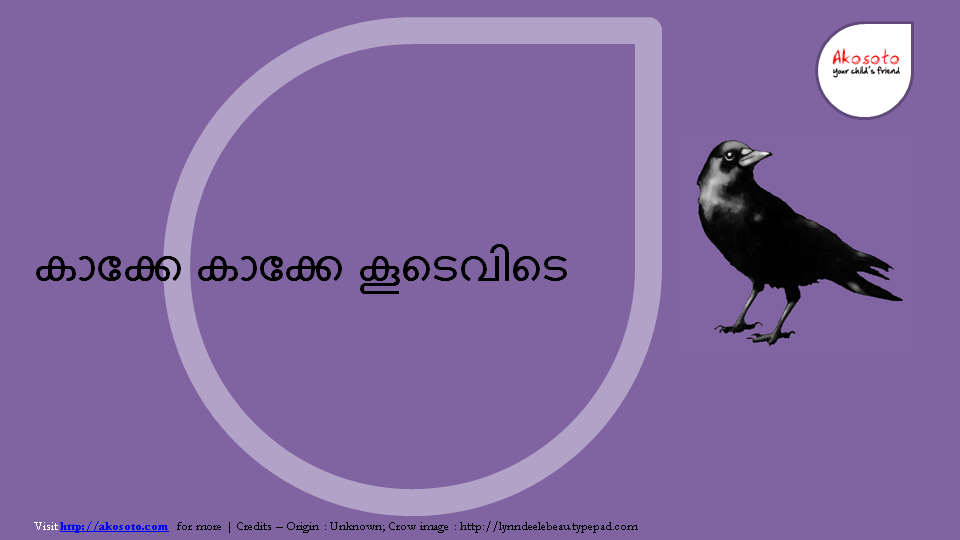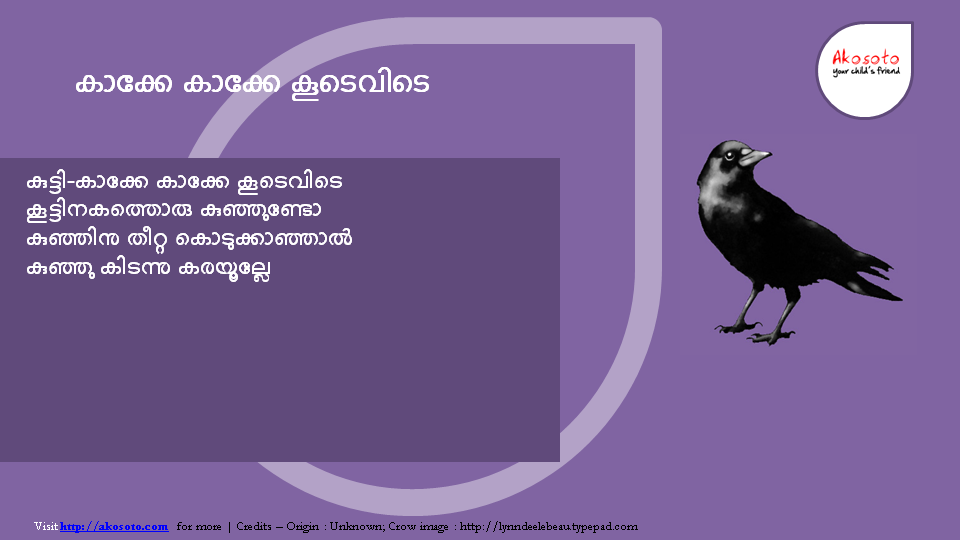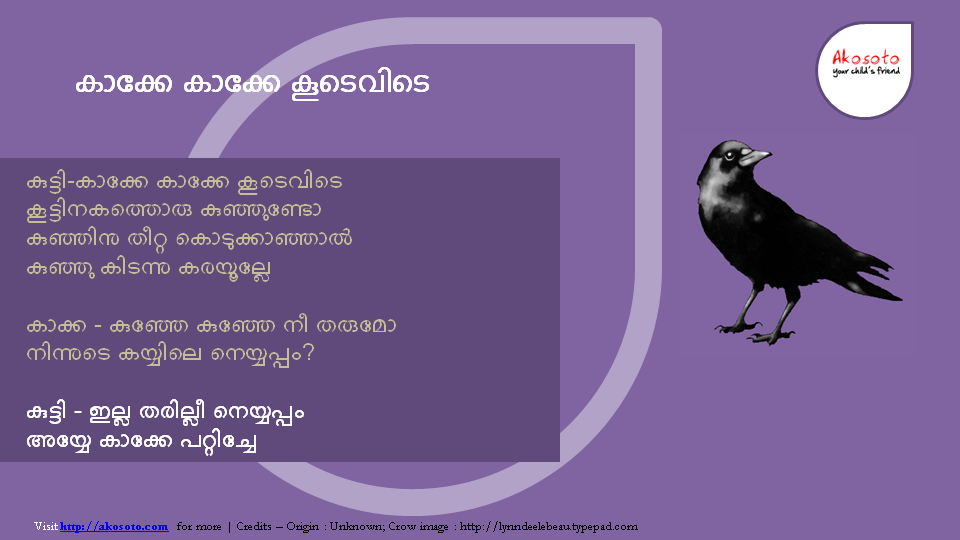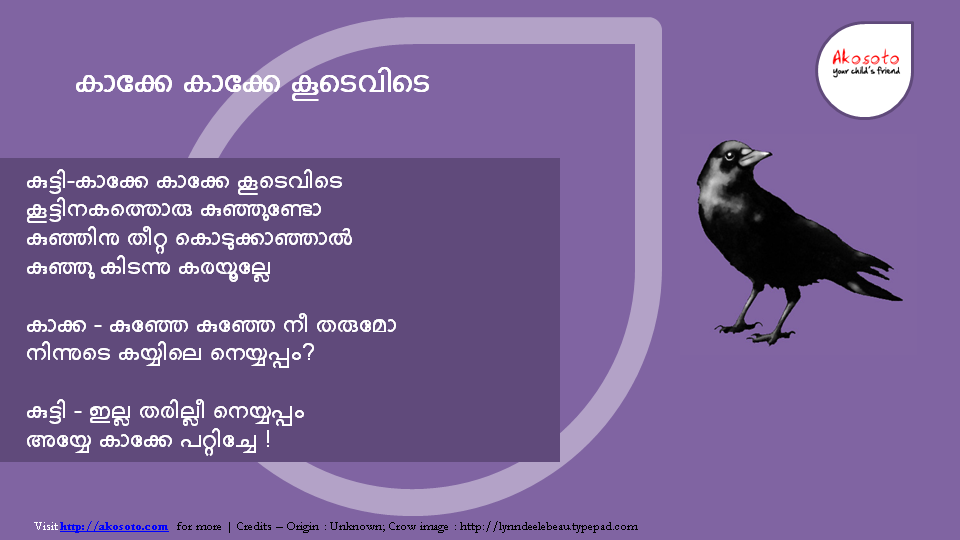 ---
Download as PDF
Enjoyed The Post? Like it!
Got anything to say? Go ahead and leave a comment!